---
Cutting
Knife Cutting Technology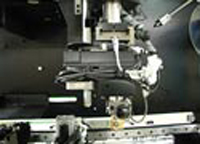 Cutters equipped with a heating or cooling feature, enables the cutting of rigid thermoplastic and various kinds of film. Moreover, an overload detection function allows stable cutting without inducing stress into the work.
---
Grinding Technology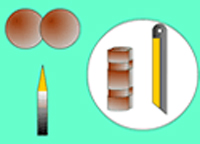 A special blade abrasion function is utilized inside the cutting unit because textile cutters wear very rapidly. Sharpening both sides of the blade automatically while the cutter is in operation enables stable high quality cutting for long periods of time.
---
Wire Cutting Technology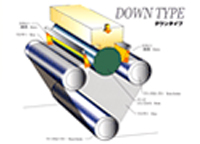 A patented pivoting head mechanism in Multi Wire Saw machines allows the cutting of various kinds of hard and brittle materials to high accuracies and excellent surface finishes with high cutting speeds. In addition, this same technology is utilized to wind wires automatically.
---
Half Cutting Technology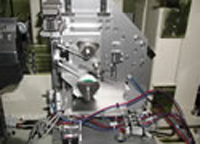 This ultra precise technique is utilized to cut one layer out of two-layered films. Only the ACF layer is cut to predetermined dimensions and pressed with the other layer (uncut cover sheet), against work pieces. Then the cover sheet is separated from the ACF film, pulled and coiled in a roll. This sequence allows workpieces to sequence smoothly to the next process.
---