» Fully Automatic Package Mounter
---
Fully Automatic Package Mounter ATM-9000 Series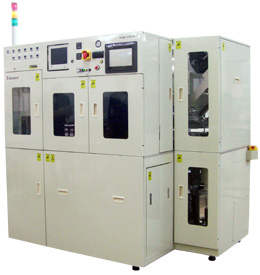 FEATURES
The ATM-9000 series attaches dicing tape to the substrate for dicing cutting of surface mount type chip LEDs.
Tape is attached to the work pieces in a vacuum, enabling bubble-free application of tape even to work pieces with uneven surfaces.
In addition, customized specifications can be created to meet client requests.
---



---