---
ATM-8200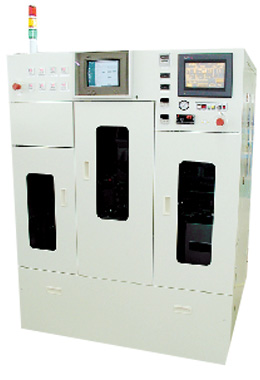 FEATURES
Full Automatic Wafer Mounter with Minimum foot print in the world.
No damage due to lamination roller on ultra thin and no air bubbles because of adopting vacuum chamber.
Tension control for all types of tapes is possible, so the optimal coating can be achieved to match post-processing requirements.
Applicable for thin wafer.

---



---