---
MWS-45SN
---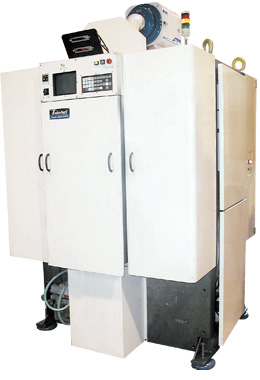 FEATURES
Rocking motion-slicing mechanism allows easier abrasive outlet and the smoothness of cutting surface simplify subsequent processes.
Effective lapping with slurry supply from the nearest nozzle to the works, ensuring uniform and precise cutting.
Wire control through direct drive system saves space and allows speedy cutting.
Stable wire tension with electric control.
Cutting conditions suitable for various work pieces are controlled by microcomputer.
60 cutting recipe are settable.
Function of automatic wire winding.
Diamond slurry compatible.

---



---