---
LPA-0105B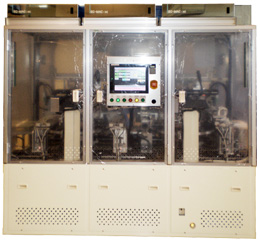 FEATURES
Uniquely-designed Polarizer Plate Extracting Mechanism enable to pull out polarizer plate from stocker and transfer it to next position.
Noncontact CCD camera with recognition system ensures high accuracy positioning of LCD panel and .
2.0 second high speed tact time for 2.8 inch LCD panel attachment (in simultaneous 2-plate transfer).

---



---