» Surface Protection Tape Removal Machine
---
Surface Protection Tape Removal Machine  ATRM-2300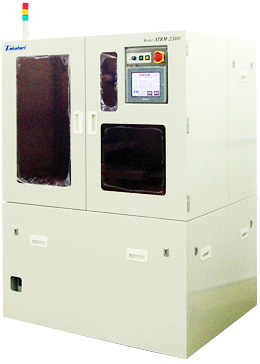 FEATURES
Damage to wafers is prevented thanks to the adoption of proprietary transfer technology suited to the TAIKO process as well as unique stage-based removal technology that eliminates contact with the grinding surface.
The ATRM-2300 achieves a significant reduction in the volume of removal tape used (removal tape saving mechanism).
It also contributes to reduced running costs.
The system can also be configured for a non-contact hand and UV exposure function (options).
In addition, customized specifications can be created to meet client requests.
---



---