» LCD Manufacturing Processes
---
LCD Equipment
(TFT liquid crystal module production and Takatori products)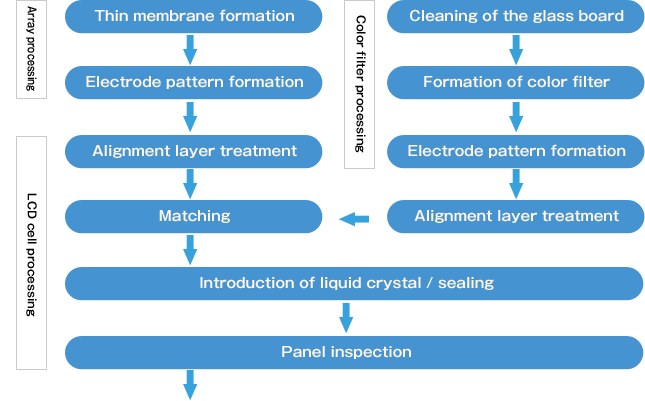 LCD module manufacturing
Cullet removal&Cleaning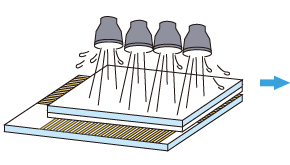 The removal of cullets (glass shards) and debris from the panel surface using a blade (or polish sheet).Done under high pressure pure water.
Attachment of polarizing plate attachment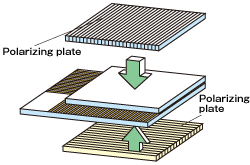 The polarizing plate attachment is attached in its precise position on the outer surface of the panel.
---
---

Affixing ACF tape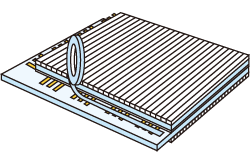 The ACF tape (anisotropic conductive tape) to attach TCP and a driver IC is attached.
---


---
COG temporary bonding / Final bonding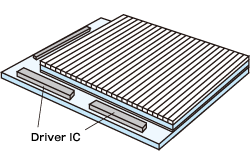 TCP temporary bonding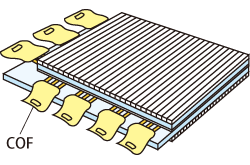 Final bonding: The driver IC and the TCP are affixed upon the ACF tape.

---
Input board (FPB) attachment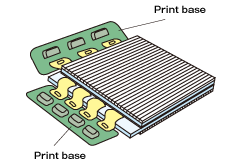 After the ACF tape is again affixed to the board, the input board (PCB) is connected.
PCB Bonding Machine
TTP-H10( 10-24 inch LCD panel )
---

Backlight insertion
The back light of a light source is attached.

Adding the case
It is included into the case, and it is the completion of the liquid crystal module.


Touch Panel (or Cover Glass) Bonding Process Machines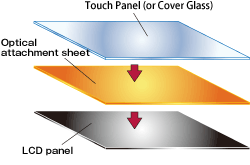 After the optical attachment sheet is fixed to the touch panel (or cover glass), the touch panel (or cover glass) and LCD panel are attached in a vacuum environment.
Optical Adhesive Sheet Attachment Machine
LPL-0210( 2-10 inch LCD panel )