---
CPO-L3D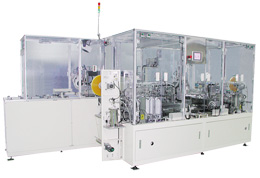 FEATURES
Capable of polarizer attaching about 1.5" to 7.0" LCD panels.
Using index stage, realized a small foot-print and high productivity.
Available to attaching polarizer to plastic LCD panel.
Equipped "Panel Cleaning System" using wiping cloth.
Optional "LCD Panel Loader" and "Unloader" corresponding to panel tray or cassette can be equipped with main machine.

---



---